Experimental Animation | 2'36" | 2019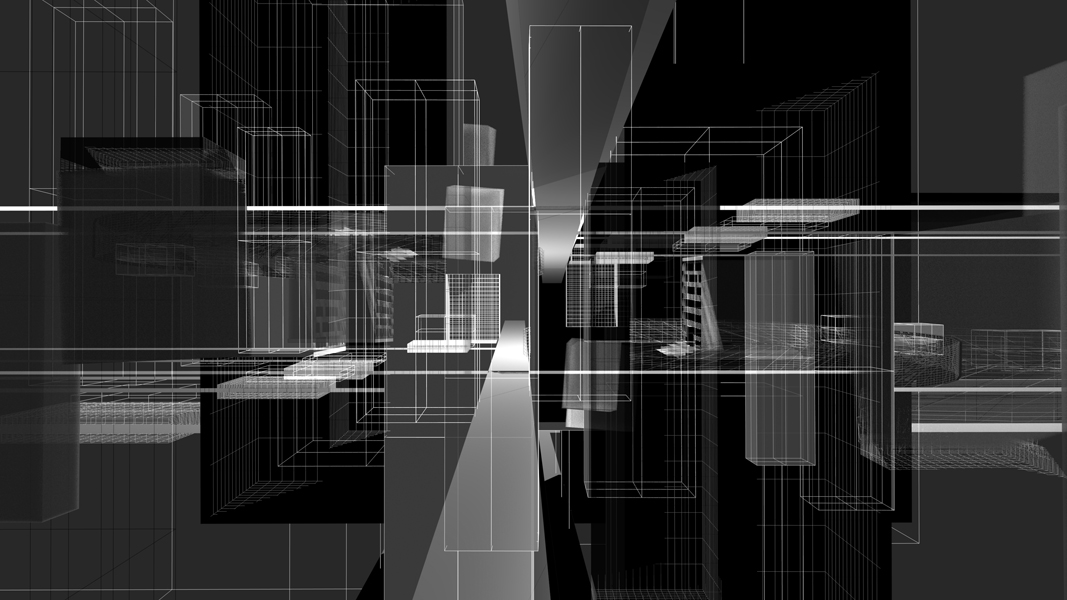 TEASER:
Lost in Fragments is an experimental animated film of two and a half minutes length, combining handpainted animation with 3D-renderings in a digital compositing. The film is based on the story of a young woman, Heka, who seems to live alone in a former, now empty youth home in a dystopian city. She tries to escape from her desolate environment by using contact lenses which create virtual reality. A character appears in her perception, like a memory, perhaps her lost sister, perhaps another ver­sion of herself, or just an avatar, and yet it disappears again.
But the lenses function only conditionally, and thus not only the figure disap­pears, but also the border between the real environment and the virtual reality be­comes blurred. Heka can no longer orientate herself and it remains unclear whether she is not even part of this software herself.
The accompanying written work is intended to document the artistic project and its background. The experimental working method is being addressed as well as the animation techniques of the film are explained. In a further part, the initial story underlying the short film's plot is told, and further narrative and poetic excerpts pop up every now and then. This is, because the written work, just like the cinematic work, is ultimately intended to depict fragments of correlating worlds of thought. The last part deals with theoretical backgrounds that both preceded the development of the narration as well as accompanied the author throughout the production of her film.
Lost in Fragments – Dystopian Views was developed and created as the final project of the Master's Degree course Timebased Media, at University of Art and Design, Linz.
First Presentation took place on January 23rd, 2019, at Tresor, Linz, AT.
Festival-Premiere was on Nov. 7th 2019 at Linz International Short Film Festival.
Future Screenings are coming up!
Written, produced, directed and animated by Eva Maria Dreisiebner
Sound: Sun Li Lian Obwegeser